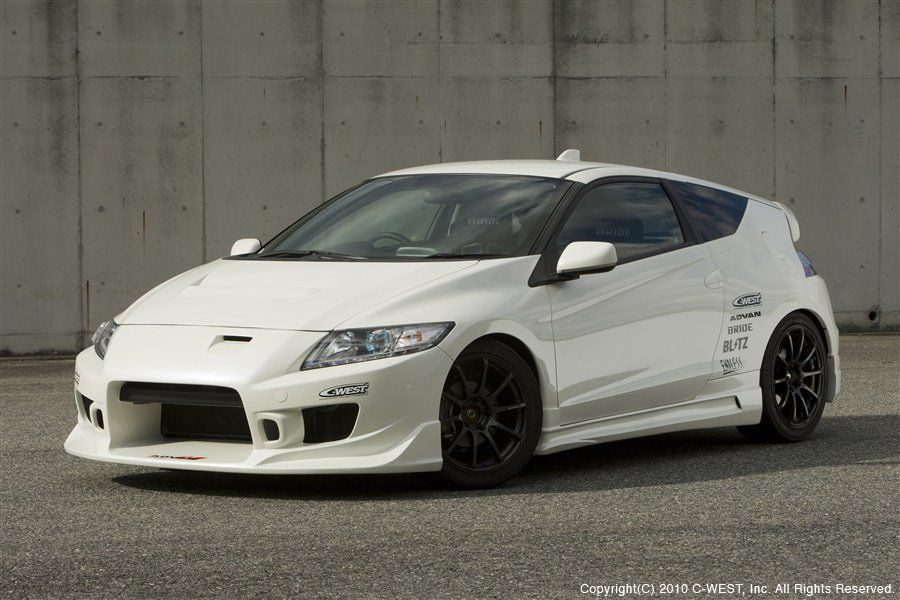 C-West USA CR-Z aero body kit comes in two flavors. Full and half kits. The full front kit replaces the entire OEM bumper and nose. Type I is a front bumper without foglight attachment.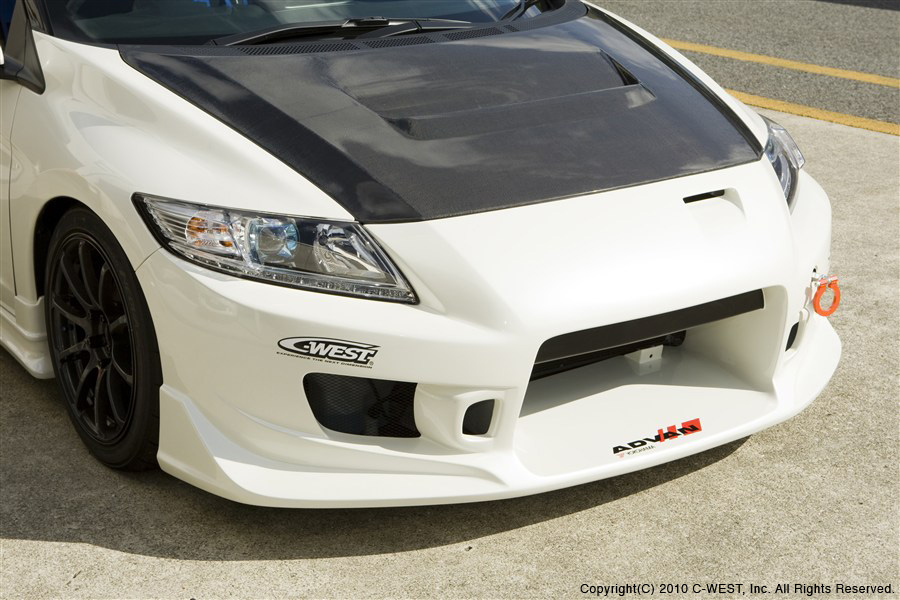 Type II is a front bumper with foglight attachment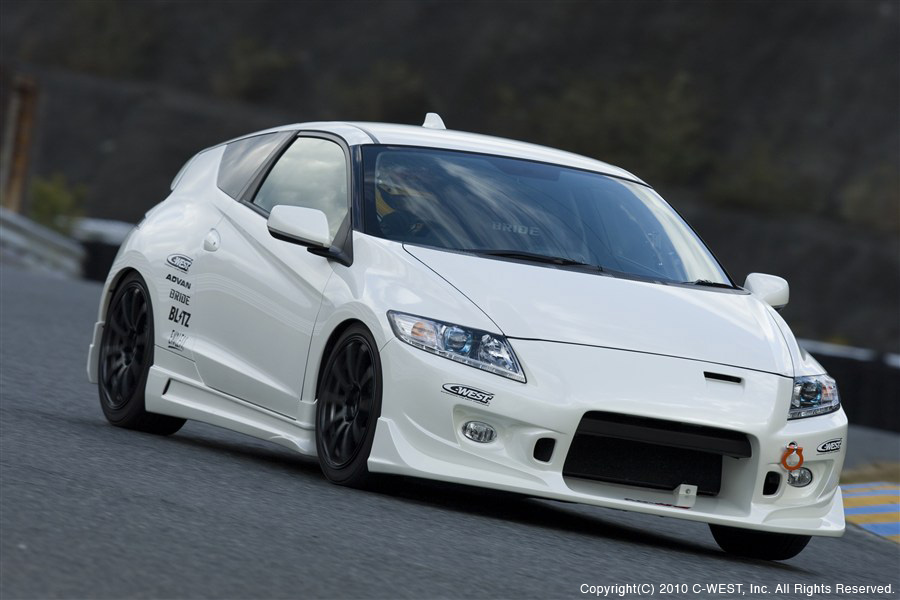 Front Half Spoiler is available in three add-on pieces. Center piece is designed like wing's flap to lead the air to the back of the vehicle smoothly. Two side pieces are design to be used as canards to gain the down force. All these three pieces are to help increase the driving stability.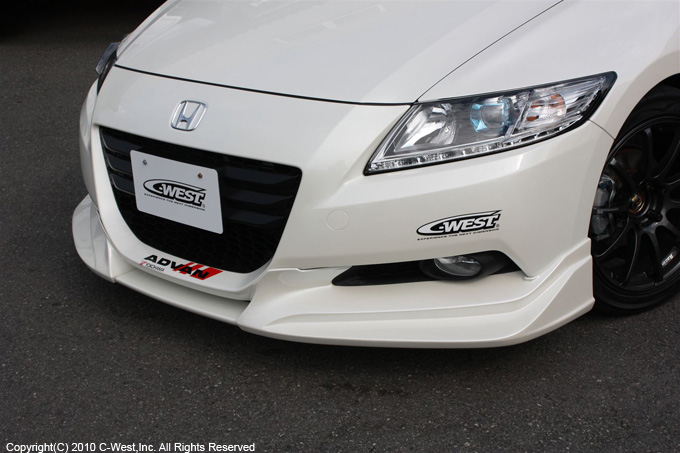 Side Skirts are designed to seal the underneath vehicle air to help smoother air flow.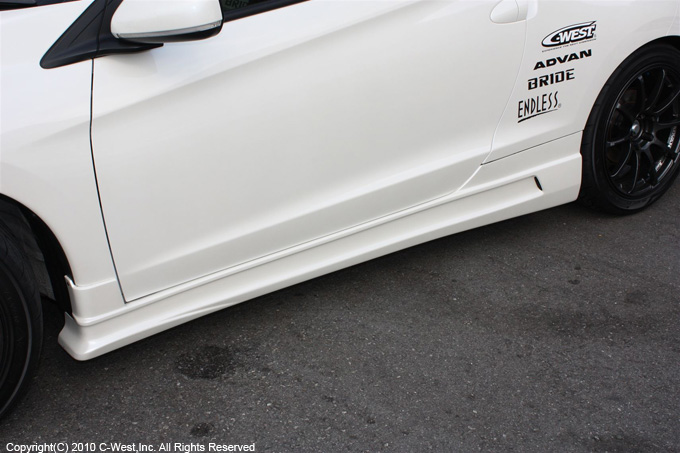 Rear Under Spoiler is diffuser type. Tube can be redirected to vent the hot air out from rear tire housing and can retain the original hook.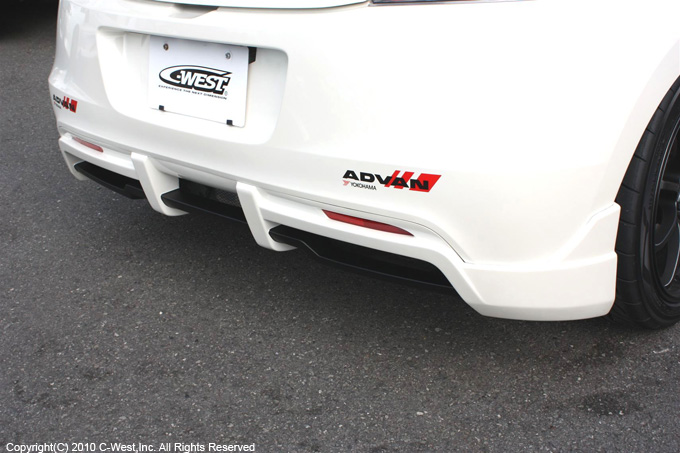 Rear Spoiler produce smoother air flow with out sacrificing the original line of the vehicle.
The flap is also in conjunction with the garnish flap to gain extra down force without gaining drag.
(※High mounted 3rd brake light need to remove.)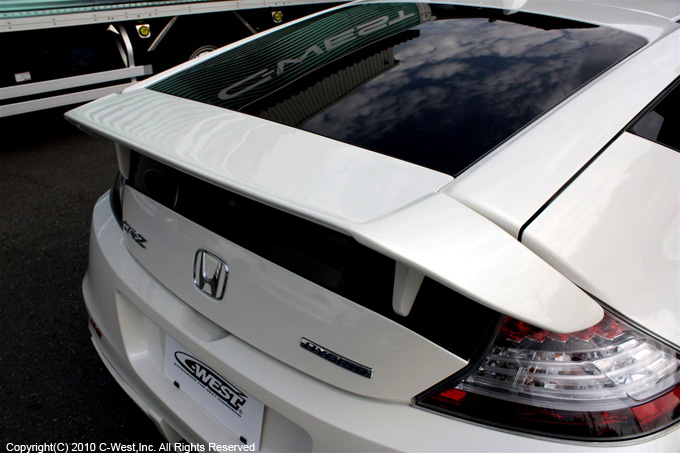 Front Tow hook adapter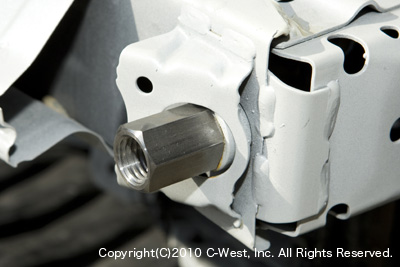 Bonnet comes in two types; Fiber Reinforced Plastic (FRP) and Carbon Fiber Reinforced Plastic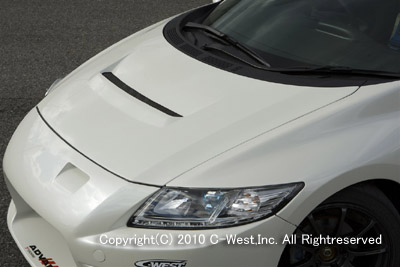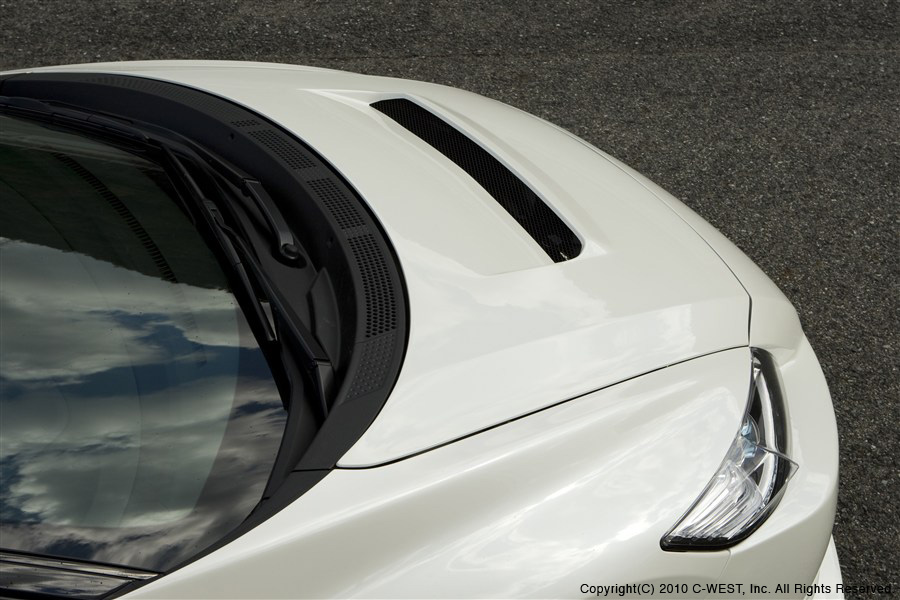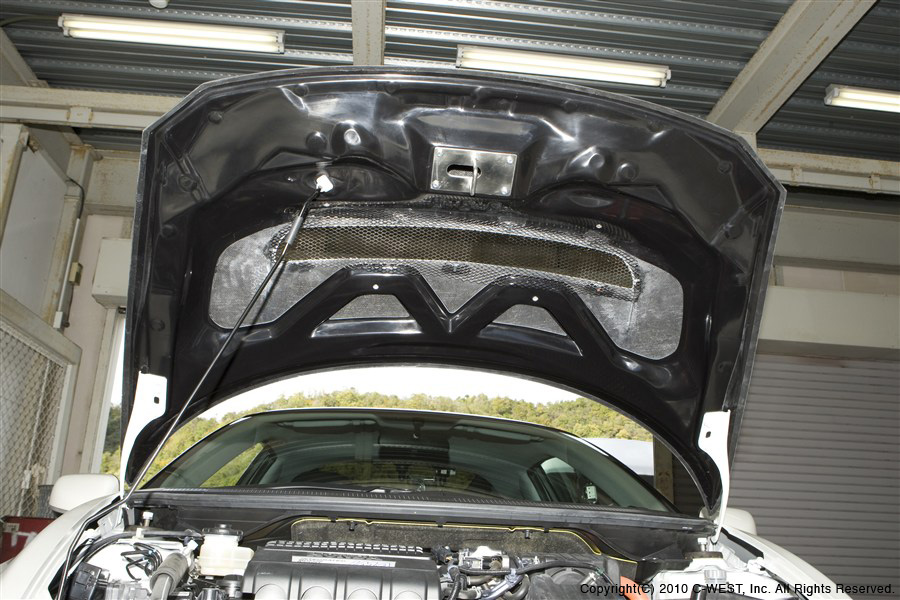 Optional rain catch for bonnet also available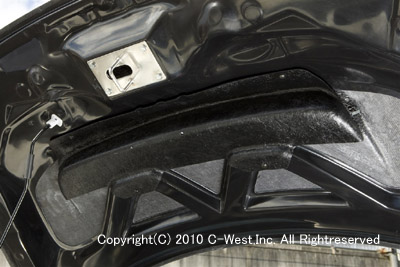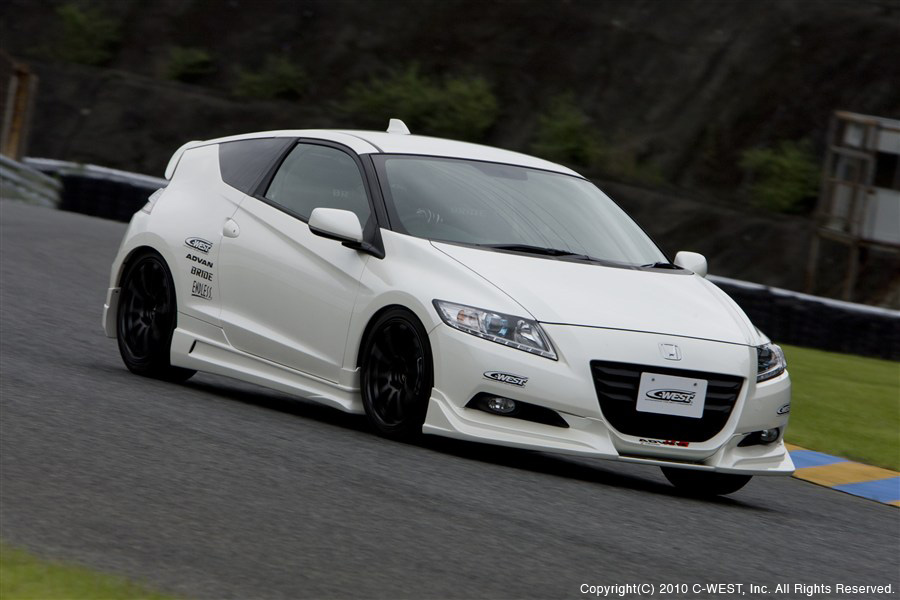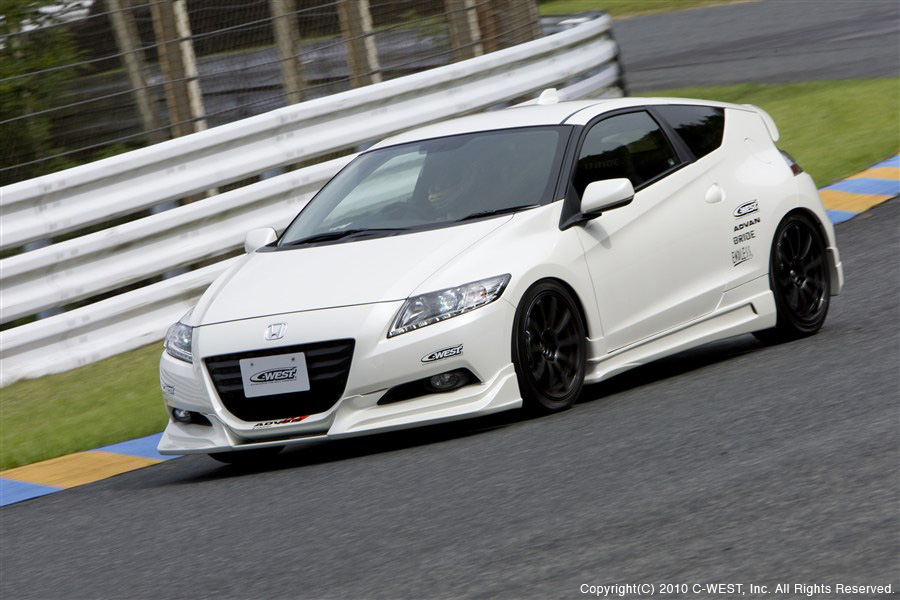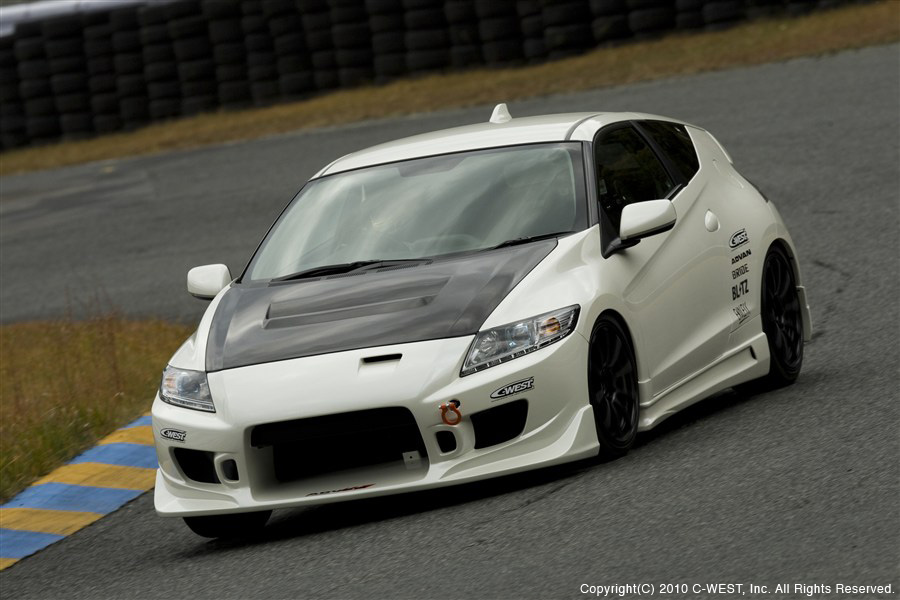 C-West Aero kit video
The video cannot be shown at the moment. Please try again later.
Link: C-West USA – Honda CR-Z (ZF1)